Cape Town Workshop - Introduction to REN XUE Yuan Qigong
Join us Sunday 6th November 2022
at Veld & Sea, Cape Point Road, Cape Town.
Welcome to REN XUE Africa's Website - Qigong Teaching based in Johannesburg, South Africa
REN XUE is a modern life cultivation method which is rooted in the ancient theories of Chinese Wisdom Culture, Qigong, traditional Chinese medicine, anatomy, modern science and a clear determination to make it easier for 21st Century people to return to a simpler, more integral experience of wellbeing and harmony.
There is a treasure trove of usually inaccessible information in the ancient teachings of Chinese culture that few if any equivalents in the West, can offer. Learning the gems through the carefully designed REN XUE system, enables a steady, progressive and holistic development of health, happiness and wisdom for all who apply it.
REN XUE International was founded by Yuan Tze in New Zealand in 2002 and has developed into a thriving, well supported, global, non-profit organisation represented in 22 countries, on 6 continents, with more than 400 highly trained teachers as at 2020, committed to "uplifting themselves, then uplifting others" ~ Zi Du, Du Ren ~ the Ren Xue mission statement. In addition, the more than 265 students enrolled for training in 2020, attest to the rapid expansion of this system around the world.
With Yuan Qigong, the Qigong system designed by Yuan Tze, at its heart, practitioners embark on a clearly defined path of improving their health, general sense of happiness and peace and creating the interior conditions for ever higher Realisation and Wisdom.
The latest methods of Qi healing, which form the core of the second arm of the REN XUE system, Yuan Ming practice, equip every student from the earliest levels, to meaningfully help themselves and others in simple yet often effective ways.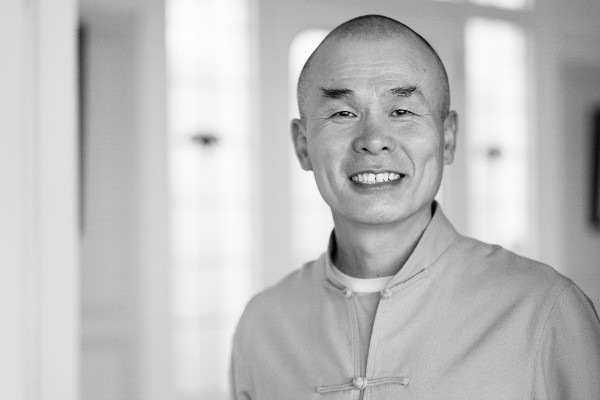 Yuan Tze
Founder of REN XUE Yuan Qigong
Yuan Tze is the Dao-hao, the name for cultivation, of Bin Liu, who was born in 1962, in an old town near the estuary of a river in Jiangsu province, on the east coast of China. Yuan Tze was exposed to and influenced by traditional Chinese wisdom culture from early childhood. In his teenage years he began training seriously, under the influence of many respected teachers and masters in their fields, which has continued throughout his life . Through this he has distilled profound knowledge and expertise in Qigong, TCM, martial arts, Tai Chi and the wisdom philosophies of the East.  His piercing, objective analysis of the problems humanity faces, both at the individual and societal level, drove him to the fundamental issues that need to be addressed, rather than superficial panaceas. REN XUE, the overarching system he developed, offers a clear, step-by-step process, through nine methods of Yuan Qigong, to address these.
Benefits of Practicing REN XUE Yuan Qigong
Uplifted health at all levels
Improved harmonious relations with self, others and Nature
Self motivated and self-directed release from sabotaging patterns of the Mind
Ever deepening sense of calm and a clearer, more capable mind
Enhanced sense of wellbeing overall in one's life
Ever expanding experience of an open and joyous heart through guided practice
Join a REN XUE Yuan Qigong Class – Online & In-peron

IN-PERSON CLASSES IN JOHANNESBURG
Louise is currently teaching two Beginner/Intermediate classes a week at the tranquil, well-established retreat centre Living Essence, nestled within the heart of Craighall Park. The peaceful, nurturing space for a maximum of 8 students at a time, ensures that each class of 75mins leaves you feeling refreshed, energised, and inspired to integrate your Yuan Qigong practice into everyday life.
See the Living Essence website here

Wednesday mornings: 9:30am-10:45am
Thursday evenings: 5:30pm-6:45pm
PRICE
Drop in, ad hoc rate – R180/class, EFT prior to each class
Monthly package, paid up front on the 1st of each month: R1350 (10% discounted rate for 2x classes/week)
Please contact Louise on +27 (0)83 301 6651 on WAPP, Telegram, or Signal, or email to find out more or
to arrange private in-person classes.
ONLINE CLASSES
Louise is currently teaching Zoom online classes twice a week.
Mondays, Beginners/Intermediate: 8:30am-9:30am
Fridays, Intermediate: 11am-12:15pm
PRICE
Drop in, ad hoc rate – R150/class, EFT prior to each class or use our convenient booking calendar below

Monthly subscription package  –  R1180 (all classes in the month)
CLICK HERE TO SIGN UP

First online class free
Please use the coupon code  freeqi at checkout
Should the full price for ongoing drop in/ad hoc classes be too high,
you may discount your payment to R90
Please use the coupon code qigong at checkout if using the booking calendar
How to Book A Drop In/Ad Hoc Online Class:
Select the 'Continue' button (turn toggle on if you're booking for more than one person).
Select a date from the highlighted dates (Mon, Wed, Fri), click the time slot and then the 'Continue" button.
NB: If you wish to book repeat classes please click the 'Repeat this appointment' and select the 'weekly' option. Then select either the dates you wish to add additional classes, or the number of times you wish to repeat the booking. Click confirm and check the dates selected are correct. Now follow on from Step 3.
Add your details and click 'Confirm'. This will redirect you to the Basket page.
Click 'Proceed' to Checkout, and fill in the relevant details. Remember to add the coupon code 'qigong' if you are making use of the reduced rate. Click 'Place Order' button. This will redirect you to our safe and secure PayFast payment gateway.
Select either VISA/Mastercard or Instant EFT. Follow the steps and make your payment.
Once payment has been made please check your email for confirmation of the class you've booked. This email will have the relevant Zoom link for the class. On the day and time of your chosen class click on this Zoom Link.
NB: Please note that after having chosen the day for your class, you need to select the relevant time slot.
No Results Found
The page you requested could not be found. Try refining your search, or use the navigation above to locate the post.
watch the award winning film 'already free'
ALREADY FREE documents the profound transformation of Dorrie van Roij-Houtappels and Norberto Rodrigues. Though living thousands of miles apart, they travel the same path to awakening – a life cultivation path, Ren Xue. The practice opens them to the true freedom of mind and heart that is the ultimate promise of most spiritual traditions.
Watch a snippet of Yuan Qigong Practice
Yuan Qigong comprises nine methods, divided into three stages of development. Tian Yuan, is the First Method of the First Stage, where Qi and the body are worked on. Tian Yuan allows the practitioner to gather Yuan Qi safely and effectively and benefits are readily noticed and long lasting. The practice can be adjusted to be more intense but equally serves as a quick 25 minute pick me up, in the typical busyness of life.
Important Questions Answered
Is REN XUE Yuan Qigong a Religion?
No, it is objective, neutral information about Life, Qi and the unique place humans hold.  It has no deity or God or religious text at its centre. It sits comfortably within any religion one follows and does not compete for priority in any way.
Do I have to be fit to practice?
No, all the methods could be described as "as easy as standing or sitting" and can be adjusted for any physical limitations. Children, the elderly, pregnant women and all levels of strength are easily accommodated.
Is Yuan Qigong a safe practice?
Yuan Tze's decades of research and experience led him to prioritise safety in the design of this system. It is emphasised and at the core of all the teaching.
How often should I practice?
As Yuan Tze humorously declares: do lots of anything that is good for you! However, in deference to the realities of modern day life, 20 mins practice each day is recommended, for the benefits to be experienced.  Classes are 75 mins long in order to deepen one's knowledge and the experience of Qi in a carefully built Qi Field. It is recommended to attend at least one class a week, whenever possible, to make steady progress.
How are Yuan Qigong teachers qualified?
There are 6 years and 6 levels of Teachers Training, each level comprising 120 hours of intensive learning. Teachers may only teach the levels they are fully qualified in, despite possibly having knowledge of the other methods. In order to remain registered with REN XUE International, Teachers have to commit to a minimum of 5 days of the annual Ongoing Education Programmes run by Yuan Tze. In addition, there is a robust Norms and Ethics Committee ensuring that standards are well communicated and applied, throughout the teaching community.
Can Yuan Qigong substitute for physical fitness activities?
Yuan Tze answered this question in depth, drawing awareness to the enormous significance of the quality and quantity of Qi we have. When it is appreciated that Qi is the "fuel" for every aspect of our being: our bodies functioning harmoniously, our emotions being dominantly positive and steady and our Minds being clear, stable and wise, we see how physical fitness driven by patterns not rooted in an integrated view of well-being, may not be the best.
Ren Yuan, one of the methods in Yuan Qigong is specifically directed at the musculo-skeletal system as well as deeper structures in the body (ligaments, tendons, fascia etc). In its simplest rendition, it is a decent workout for most people and can be adjusted to be more intense.
It may be concluded that each person should evaluate whether they still need physical fitness activities over and above their Yuan Qigong practice, however everyone will undoubtedly benefit from Yuan Qigong.
Online Classes are being held during lockdown. For in person classes please contact us to arrange.